The Real Top 16: The Actual Best Teams in College Football
By: Adam Bross
I've established multiple times why we call this the REAL Top 16, but let's belabor the point: this article is based not off of any preseason hype or ludicrous use of last season.  The Braintrust dives deep into the first few weeks of College Football and combines this knowledge with every week hereafter to decide which are the teams deserving of the highest rankings in college football.  Yes, we use the eye test to determine 90% of this, but once we've established a RT16, the eye test can nearly be thrown out the window; however, we prefer to save our tools in case they are needed for later use.  It makes us almost a cyber-MacGyver which makes sense if you think creatively.  First, let us establish our notable changes and rules for governing the RT16:
The Hotty Toddy Amendment: A team must be over .500 to be in the RT16.  This establishes that even impossible non-conference and scheduled games which are often smiley faces for the Braintrust cannot earn a team a place in the RT16
The Bret Bielema Clause: established in 2015, this clause establishes you have to play the games on your schedule, but you better play them well.  This clause was introduced following Ar-Kansas's nonsensical loss to Toledo after Bielema criticized the non-conference schedules of notable teams, including Ohio State.
The SEX-iest Amendment in America: a conference will never be given credit for only beating itself.  Teams will be taken at face and eye test value regardless of conference.  An 8-4 Texas A&M team whose best win is against a 7-5 Arizona State team is and only is mediocre and not some inherently higher ranked team because it plays in the SEC.
The Jim Harbaugh Clause: Teams rankings might suffer in your coach is caught picking his nose on national television.
The 20/50/80 Rule: A made up statistical anomaly to account for teams having better odds and therefore less credit offered for winning at home than on a neutral field or on the road.
The NCAA Tournament Attachment: In other words: "Sometimes a 'good loss' is better for a team's standing than a 'bad win'"…(i.e. losing to Louisville or Ohio State or Alabama is better than beating FCS Southeast).
Without further ado, we present the RT16 from 16 to 1:
#16 Miami Hurricanes, 3-0 (0-0, ACC)
Def. at Appy State 45-10
Miami went on the road against Appalachian State which is both an awkward statement to write, but also a mind-numbing idea.  Often, the oft-considered underdogs are forced to curl into submission and accept millions of dollars to play against the big boys inside their home stadiums, but the bluer blood program (not quite blue…maybe a soft indigo), decided it wouldn't hurt its prestige too much to actually travel to the distant land of Boone, North Carolina and give the Mountaineer fans a chance to see a team they have probably heard of and assume are great because, let's be honest, North Carolina is roughly ten years behind the rest of the United States in technology.  They likely think Miami is a college football kingpin.  Either way, the Hurricanes earned a place in the rankings this week thanks to the infamous Bret Bielema Clause of 2015.  A game against Bye Week State should keep the Canes at 3-0, so we anxiously await their return to the field for the contest against Georgia Tech's Ramblin' Wreck on the first of October.
#15 Washington Huskies, 3-0 (0-0, Pacific-12)
Def. FCS Northwest 41-3
Another member of the RT16 thanks to the Bielema Clause.  We hardly give Washington credit for playing any FBS opponents as the first three weeks offered a healthy buffet of Rutgers, Idaho, and Portland State; however, the Huskies justified a spot in the RT16 by dominating all three of those games.  A trip to Arizona will give a better indicator if Washington has the goods to be a mainstay in the RT16 this season, or if its just another year of misery on the Puget Sound.  Don't fret too much, Husky fans, my jealously for the approaching Orca Watching Season (OWS, duh) is hitting high levels.  Mom, send plane ticket to Vancouver…my Venmo is BACK TO LIVE ACTION
#14 Florida Gators, 3-0 (1-0, SEC East)
Def. North Texas 32-0
While I never overreacted, watching Florida obliterate a hapless Kentucky team left my agape after so much continuous stock is pumped into this Wildcats program year-after-year-after-year-after-year.  As far as I'm concerned, the 45-7 whipping Florida demanded was win enough to keep the Gators locked into a RT16 spot with losses around the country unless Florida lost out on Bielema Clause stipulations with close calls against teams we'll say fail a certain eye test.  The Gators have yet to leave their swampy sanctuary, but this weekend they are heading up to Rocky Top to play "rival" Tennessee who hasn't beaten the Gators in almost as long as Oak Hills High School hasn't beaten Elder High School.  The Vols are without victory since 2004 and are just 20-6 since the two teams joined the expanding SEX-iest Conference in America in 1990 (as it would happen, that first 1990 meeting was the largest margin of victory in the rivalry when Tennessee won by 42).  The Vols will enter as the favorite against Florida for the first time since 2012 and only the second (aside from 2012) since 2004 when the Vols last defeated the Gators.
#13 San Diego State Aztecs, 3-0 (0-0, MW)
Def. at Northern Illinois 42-28
It's looking like a down year for the Huskies, but watching San Diego State has this team feeling all kinds of undefeated in 2016.While 13-0 in the Mountain West won't guarantee the team a place in this rankings, the Aztecs deserve credit for beating a California team which just beat Texas.  They have one of the better all-purpose players in the country in running back Donnel Pumphrey and the offense appears to be on par with the better of the Power 5 teams.  13-0 won't have San Diego State in the playoff, but it might put the Aztecs in a New Year's Six Bowl which is something to play for, no matter what the critics say.  A road trip to South Alabama should keep Montezuma's Revenge weary as the Panthers already notched a Power 5 win in Starkville against a hapless Mississippi State team, but expect the Aztecs to slowly slip down the slope and out of the rankings unless California is a Pac-12 North contender throughout the season.  You know, I feel self-conscious admitting my shortcomings, but I thought the SDSU logo's "D" was a horse running to the left until about thirteen years ago…so I could not see shapes until I was roughly 10.
#12 Michigan Wolverines, 3-0 (0-0, Big Fourteen)
Def. Colorado 45-28
First, let me say it pains me to my core to abandon the Machine Gun-Wielding Worms nickname Jim Harbaugh established last season.  Second, let me say how much joy I get knowing I can make nose-picking references all season.  Oh, also, Keep your trousers on, your underwear white, and your tongues booger-free Wolverine fans.  A preseason AP ranking and three wins against horrible teams hardly puts you in the stratosphere of the Real Top 5 at this juncture.  You looked talented against Hawaii and last season's barrel-dweller Central Florida, but the wins against those teams were only helpful thanks to the Bielema Clause.  You're lucky Colorado is yet to prove itself the kid who falls off the marry-go-round it always is in the Pac-12, or else I might have left you somewhere between Tennessee and Nicholls in the field of teams missing out on this list.  Honestly, Michigan has to wait until Week 6 to leave Ann Arbor and play, HOLY SHIT, Rutgers.  Your hair is on fire and your team's resume is garbage, I know, so wait until you beat Ohio State before you yell how much better Michigan is this season.
#11 North Dakota State, 3-0 (FCS)
Def. Iowa 23-21
If you're surprised to know North Dakota State beat Iowa, welcome to my blog.  If you're not, thanks for reading last week!  While I didn't make the pick one of my official "Upset Alerts" last weekend, I mentioned twice that the Bison were going to win.  It shouldn't be a surprise as North Dakota State is…hmmm…..7-0 in the last seven games against the FBS and simply a better team than an overrated and soon-to-no-longer-be-reigning-Big-Fourteen-West-Champs Iowa.  Having the Hawkeyes hold that title gives me much pause, but the Bison finally ended the silly 14 game regular season winning streak Hawkeyes fans held so precious.  The Bison will never survive the winter on this list, but welcome for your first appearance, North Dakota State, me love real life bison long time.
#10 Stanford Cardinal, 2-0 (1-0, Pac-12)
Def. USC 27-10
Either USC was right and "focused" more on this game, or Alabama is going to win every game by 40.  Since the Tide have already lost the latter, we are forced to assume the talented Trojans gave a little more tussle this time around…but still made me loses the spread pick.  Sadness ensued.  Anyway, Christian McCaffrey remains the constant threat on the Cardinal and the rest of the team is the annual n0-namers who play physical and outstanding football to allow the Heisman candidate to make his difference.  No man is an island and no running back is a godsend, but McCaffrey is (and I use this term porpoise-ly) objectively the most dynamic and game-changing tailback in college football this season.  He trounced UCLA last season, but the Cardinal enter their season's toughest stretch with visits to Los Angeles, Seattle, and South Bend in three of the next three weeks.  Only other contest is a "Don't Hug Me, We're About to Get Upset" special against the world's worst pirate and Washington State.
#9 Nebraska Corn Huskers, 3-0 (0-0, Big Fourteen)
Def. Oregon 35-32
While there is all this talk of Louisville, Ohio State, and Alabama's big wins last weekend, Nebraska quietly let the college football world know that the Big Fourteen studs are not going to have it quite so easy this season.  Oregon is a program which saturates and dirties the sport's atmosphere with putrid swagger, and the decline of the Ducks this season, given an exclamation point in Lincoln, left many people thankful to be rid of a team so often losing in the national championship.  Yes, it is odd to think the Ducks have never won a championship, but it is even odder to think Nebraska could take the program down after what has transpired in the last, ummmm, ten years?  Oregon slid into a vacated spot at the "blue chip program" table which might have been left behind by the Tom Osborne-less Nebraska Corn Huskers.  No one in the room is saying Nebraska is back, but they will be Wisconsin's biggest threat in the Big Fourteen West with talented Tommy Armstrong and a host of capable role players.
#8 Michigan State Spartans, 2-0 (0-0, Big Fourteen)
Michigan State rattled off thirty-six straight points in the second and third quarter as defense took over and squashed the Notre Dame offense in its tracks.  Sparty held off the furious Notre Dame comeback and placed itself squarely in position to, *sigh*, upset Ohio State again later this season when the Buckeyes visit East Lansing.  While that sounds terrible, Michigan State can hardly put it in cruise control with Wisconsin arriving into town first this weekend in our RT16 Game of the Week.  Expect a bloodbath between two teams whose fortes ground capabilities and physical styles of play somewhere between Onix and the UPS guy.
#7 Wisconsin Badgers, 3-0 (0-0, Big Fourteen)
Def. Georgia State 23-17
The Badgers reeled a little after an eye test-popping win against Louisiana State week 1 and a Bret Bielema win week 2.  I immediately apologize because Bielema's name is cursed in the cheese state, but I have to remind Badger fans the Clause is a shot at Bielema for being an idiot.  So, I think we have finally found common ground.  Last week, the Badgers needed a comeback to down horrific Georgia State, but teams sometimes need to take bye weeks even when bye weeks are not given.  Wisconsin has to prove itself over and over and over and over and over again in the next five weeks running what might be the Big Fourteen's toughest gauntlet.  Nothing like visiting East Lansing, visiting Ann Arbor, welcoming Ohio State to Madison, visiting Iowa City, and welcoming Nebraska to Madison to let us know just where a team stands this season….A team has no name.
#6 Ar-Kansas Hoges, 3-0 (0-0, SEX-iest)
Def. Texas State 42-3
Shit, this has to sting, doesn't it cheesefaces?  The Hoges being ranked ahead of the Badgers where Bret Bielema earned both his clause and more money?  Man, I'm glad I'm not a Wisconsin fan staring this in the face. The Hoges went on the road to beat Texas Christian which gives them a bit of a plus against the Louisiana State win earned by Wisconsin, but the Hoges also improved from an early season stumble (1 point win against Louisiana Tech) and defeated a Texas State team with Bielema status.  P.S. this is a Texas State team which played perhaps the best game of the season earlier this year, but that's only of note because the Bobcats played Ohio University in what needs to become an annual Bobcat Bowl…and this is only of note because the Ohio version of the Bobcats recently kept it close against Tennessee.  What does that mean?  Very little.
#5 Houston Cougars, 3-0 (1-0, American)
Def. Cincinnati 40-16
Nothing like that ugly score posted right above us to mislead people into thinking the Cougars dismantled what SHOULD become the second best team in the American Conference this season. Cincinnati played extremely close to the Cougars for about 50 minutes, but a couple of Greg Ward runs and pick 6's later we had ourselves a blowout.  Nearly everyone in the country has forgotten UC actually led the game in the fourth (albeit for only 3 minutes) after a tuddy pass, but things went south faster than the Night King and his band of misfit toys.  Houston now looks forward to a terrible schedule until meeting Louisville on November 17th.  The biggest test?  Likely a trip to Annapolis to take on the United States Naval Academy, but the Midshipmen are not quite up to the usual snuff we've seen out of our finest football academy.  If Houston holds every opponent (obviously triple-option Navy) to 1.2 yards per carry or hell even 2.7 YPC (Oklahoma game) then the Cougars might even take down the highly favorited Cardinals.  In the words of Manny Ramirez billboards Boston-wide: Keep the Faith.
#4 Alabama Crimson Tide, 3-0 (1-0, SEX-iest)
Def. Ole Mississippi 48-43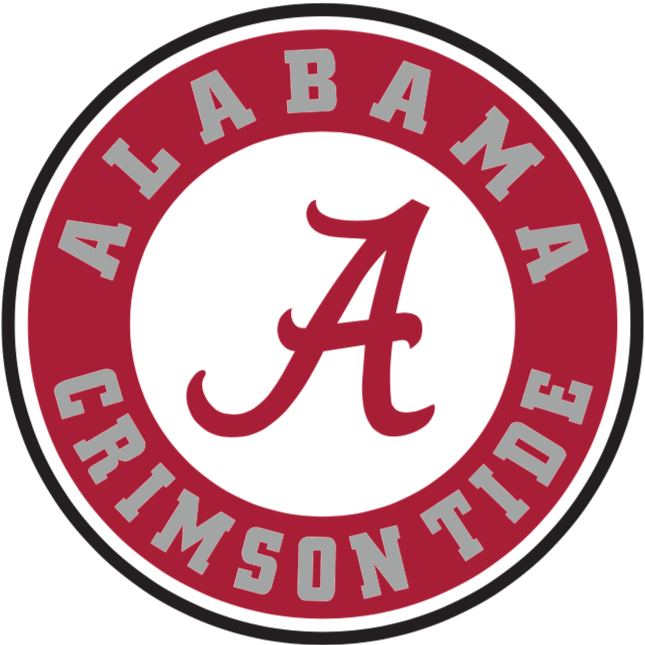 Hey, do you guys remember when it was 24-3 Ole Miss in the second quarter nothing Alabama could do would keep this game within reach?  I literally have no idea what you're talking about.  A classic Alabama special teams play followed a tuddy drive and the teams headed into halftime with the Rebels holding a slender 24-17 lead which disappeared with a fumble recovery for a touchdown and the Tide even through in an interception return for good measure.  Isn't it weird how narratives change so quickly?  Entering this year's game, people could only mention how Bama handed the contest last season to the Toddies with five turnovers and a plethora of oddball plays.  This year, Nick Saban and company needed all the Alabama magic to turn the game into a winning effort.  No one else seems to notice, but the Tide are phenomenal on special teams and score more defensive touchdowns than any squad I can name offhand.  Both of those things helped secure a win as BOTH of Ole Miss's turnovers were scoring plays by the Buhmuh defense and Alabama took care of the ball to force Chad Kelly and the offense to make up for its own blunders.  The Rebels were handed a gift by Alabama turning over the kickoff return following a tuddy, but there they ran dry of luck as Buhmuh pulled out a victory.  No one ever said the SEC was easy, but the Tide will dominate Kent State and Kentucky the ensuing two weeks.
#3 Texas A&M Eggies, 3-0 (1-0, SEX-iest)
Def. Auburn 29-16
It's become an annual tradition for Texas A&M to look great in a non-conference win versus a highly thought-of opponent, look good against a mediocre SEX-iest Conference in America opponent, and then sporadically fail against multiple teams before spiraling out of the rankings and out-of-control into a bowl game it looks at as a disappointing finish.  Nothing like a trip to Ar-Kansas to really begin that downward trend…although, the Hoges are road specialists and playing teams inside the Natural State (formerly the Land of Opportunity) was unfortunate for the Hoges only a season ago (only 3-3 inside the state of Ar-Kansas which includes a loss to Toledo on the Littlest of Rocks) while the Hoges thrived as road underdoges (earning the Underhoge nickname) with a 3-1 record (the only loss to Alabama).  Anyway, this is about Texas A&M who have found stability in Trevor Knight, but haven't had Katy Perry show up to practice (that we know of).
#2 Ohio State Buckeyes, 3-0 (0-0, Big Fourteen)
Def. Oklahoma 45-24
First, I have to admit I have no understanding of how you miss the call on Joe Mixon's return tuddy.
I don't care if North Korea played a game in Norman, it is truly unforgivable for a team to be granted a touchdown after one of its players makes the bigger bonehead mistakes in all of sports and the biggest bonehead mistake in football.  Seriously, all you need do is trot into the endzone and hand the ball to the referee, but instead you drop the ball onto the ground before the painted white line which means "Hey, your team gets six points".  Joe Mixon should be suspended.  I'd say the idiocy it takes to make this play rests somewhere on the numbskull continuum between DeSean Jackson and Miss South Carolina.  Anyway, the Buckeyes take on the bye week this weekend; therefore, it looks like they might maintain the #2 standing with only moving up as a possibility.  With JT Barrett in full Heisman mode, Noah Brown becoming the threat Ohio State lacked entering this season, and the hydra of Curtis Samuel and Mike Weber running circles around defenders, Ohio State has graduated from "young team hoping it can come together and win a Big Ten Championship" to "Team completely reloaded from immense loss of talent who is the favorite to win the Big Ten".
#1 Louisville Cardinals, 3-0 (1-0, ACC)
Def. Florida State 63-20
As I watched from the 50-yard line in Papa John's Cardinal Stadium and Lamar Jackson sauntered into the endzone AGAIN, I became acutely aware of the tangible disappointment drifting northward up Interstate-75 into Lexington where it sidetracked toward Louisville and perched just outside the stadium…wait, no, that disappointment came radiating off the Seminole fans who exited the game following the Quarterbacks 47-yard lope through the hapless secondary into pay dirt.  Louisville's dismantling of Florida State pales in comparison only to the thrashing Ohio State delivered to Wisconsin in the Big Ten Championship Game that I have witnessed personally; although, Florida State game into the game against UL FAVORED…so I'm tempted to call the blowout even more embarrassing than the Cardale Jones situation Badger fans incurred back in 2014.  Aside from Florida State, Louisville Bielema Claused Charlotte and Syracuse.  Some people have told me, "that road win at Syracuse is more credible and better than you think", but I have to say "It's just a boring old orange".   The Cards take a break to visit Huntington and the Thundering "We Are Marshall" before the biggest regular season game in Louisville history (with the Florida State game only in the past) against Clemson the following weekend.