The Real Top 16: The Aggies Tho…
Before we begin to delve too deeply into this article, let's establish another rule which we had no need to establish last weekend because, well, it involves the rankings which we…well…..had not established until last weekend.  Anyway, our new rule is
The Anti-Establishment Establishment: Despite what you hear, teams in this publication will not be punished solely for losing to a team which they are meant to lose to.  i.e. a team ranked thirteenth losing to the fifth ranked team will not be punished unless there are other factors contributing to a dropping in the rankings.  This establishment is made in order to protect underdoges from uncessary drops in status because of a loss it should have incurred or result in the Georgia Incident of 2012.  Examples of other factors include:

Ranking being based on Bielema Clause status and losing by a large margin
When a team's strong win suddenly starts to look like an okay win (i.e. Michigan State's win over Notre Dame).
A blowout where the losing side looks just plain awful
Well, that's a fun one.  Here are our Week 4 rankings
#16 Utah Utes, 4-0 (1-0, Pac-12)
Def. USC 34-27
Utah downed what looked like a revitalized Southern Cal (or as revitalized as a now 1-3 team can look) in Salt Lake City for a second very quality win, the first being the Holy War rivalry game played on the same field two weeks prior.  With all this said and done, it seems to be fate for Utah to be in the midst of the Pac-12 South race once more.  Seemingly the Missouri of the division, Utah is the little engine always humming toward the championship game, but unlike the Tigers the Utes have not quite crossed the threshold since joining the conference.  The first road challenge of the year awaits in upset-minded Cal who already beat down formerly AP #11 Texas in Berkeley earlier this season.  Utah will have to incur the wrath of the Pac-12 just like every other team this season in a conference hyped to be the deepest and most difficult in the country.  Even annual bottom dweller Colorado looks tough enough.
#15 Washington Huskies, 4-0 (1-0, Pac-12)
Def. at Arizona 35-28 OT
The Washington Huskies have not played the type of competition which places them among the elites in college football, but there is something to be said for wins in-conference on the road one week before what might be the season-defining game for Washington.  The Huskies prepare to take on Stanford one week after the near-disaster they avoided in Tucson and finally we good a live look at Washington against a team prepared to challenge just how skilled and worthy this team is of its AP standing.  For now, they need to be content with a 16th ranking thanks to Bielema Clause standing and the non-conference road win.  Washington showed ball control and explosiveness in the running game and it'll need both to down the heavy favorites who come calling in Seattle in a game oozing potential disappointment.
#14 Baylor Bears, 4-0 (1-0, Big 12)
Def. Oklahoma State 35-24
Without a win against someone of note, Baylor will never climb higher than 13th or 14th on this publication, but they have proven themselves enough be our first Big-12 team ranked this season.  Seth Russell is showing what Baylor lost when he went down with injury last season and there are always a plethora of playmakers willing to come to Waco thanks to incessant belief in tossing the ball around the yard.  Now, Baylor benefited from the big play last weekend, accumulating 31 more yards than Oklahoma State despite the Cowboys running 36 more plays (101 to 65).  Baylor's defense showed a bend, but don't break attitude with Oklahoma State possessing the ball for 41 minutes and 27 seconds of the 60 minutes in the game.  If Baylor hopes to survive the Big-12 this autumn, which they more than likely won't, they'll need to do far better possessing the football and keeping the other team's offense off the field.  Depending on big plays and 30% less plays than the opponent will never mean success in the long-term.  Playing a more responsible opponent such as Oklahoma, Texas, or West Virginia ON THE ROAD offer tests later this season, but first they run the Iowa State and Kansas gauntlet of piss-numbing upsets.
#13 Clemson Tigers, 4-0 (1-0, ACC)
Def. at Georgia Tech 26-7
Clemson makes an inaugural appearance here after a few weeks of lackadaisical play where they outlasted Troy and sauntered through Auburn and South Carolina State.  Now Clemson claims a road victory over Georgia Tech in Atlanta, a place where the Tigers had not won since 2003 in one of the oddest runs a rivalry game has known (ACC expansion gave Clemson back-to-back home games against Tech in 2012 and 2013).  The defense allowed only 124 yards to the Rambling Wreck and it certainly looked nothing more than a rambling sort with only 95 yards through its triple-option running attack.  There are bigger tests to come such as….oh, Louisville is visiting Clemson, South Carolina this weekend or a certain college football pregame show is being held and a certain college pregame drinking game will be watching.  Let's see if Lamar Jackson can slice through another ACC favorite's defense and jugular.
#12 North Dakota State Bison, 3-0 (FCS)
The Bison took on the bye week this week, and rumors are swirling that it went extremely well for the boys from Fargo.  We are yet to know if this rumor is true until we see how our FCS favorites deal with the Illinois State Redbirds this ensuing weekend.  All I know, is I'm excited to see just how devastating the Bison are on its FCS opponents following a confidence building victory over Iowa, an FBS team ranked thirteenth at the time as I'm sure you all remember.
#11 Tennessee Volunteers, 4-0 (1-0, SEX-iest)
Def. Florida 38-28
No team needed a big win to establish itself as a contender more than Tennessee and I say that knowing Washington looked average against Arizona in its first game against a team worth its record in salt.  The Vols beat Virginia Tech which was strong, but even in that game it was more Virginia Tech mistakes than Tennessee dominance or even stronger play which led to the win.  Other than that, Tennessee was massacred against the spread in Neyland Stadium by Appalachian State and Just Plain Ohio.  While the Bobbies are always a good spread doge,it is of note that they lost earlier this season to a Texas State team which found itself impaled by Houston by 61 points in the largest victory of the season thus far.  Beating Florida (especially in the fashion they did), means we have to once again put our faith in this team being the best in the SEX-iest Conference's Eastern Division.  There are only three SEC teams without a conference loss, and Tennessee is the only one in the east, but the next three weeks are games at Georgia, at Texas A&M, and welcoming Alabama to Knoxville.
#10 Ar-Kansas Razorhoges, 3-1 (0-1, SEX-iest)
Lost #3 Texas A&M 24-45
The underhoges failed to live up to true underhoge status in a fourth quarter meltdown they were famous for avoiding.  HOWEVER, it is definitely of note that the Ar-Kansas Hoges still have their winning streak of road spreads still alive even though the spread streak in general was forced to end.  Where do we go from here, oh hoges?  I suppose we have only the playoff and an upset of Alabama left to cheer for.  Ar-Kansas will recover against Alcorn State this weekend before that fateful welcoming of the Tide to Fayetteville.  Arkansas will be thirsty for a home victory after two close calls against Alabama, but if this is the year the Hoges defeat the Tide, it'll have to be with underhoge status.  The week after, Ole Miss visits.  In order to maintain any hopes for the playoff, Ar-Kansas will have to win one of those two and more likely than not, both of those games.
#9 Michigan Wolverines, 4-0 (1-0, Big Fourteen)
Def. Penn State 49-10
The first appearance for the Big Fourteen this week comes from the Machine Gun Wielding Worms who objectively dominated the Penn State Nittany Lions in the Big House this past weekend.  The Wolverines scored 49 points, but the game was won so large by the defense which suffocated Penn State and allowed for Jabrill Peppers to make plays on special teams and the team to win the field position battle.  It was a game of pure dominance as Michigan's scores were of drives of 7 plays and 54 yards except for two. Usually these blowouts feature big offensive plays, but Michigan pounded and moved the ball against the Lions incessantly.  It will be harder to establish such outright dominance against Wisconsin's defense this weekend, but if Michigan's offensive line and defense can be as potent to the degree it can against a stronger opponent, they'll beat the Badgers by three scores.
#8 Stanford Cardinal, 3-0 (2-0, Pac-12)
Def. at UCLA 22-13
It's shaping up nicely for Stanford in the Pac-12 North with two victories in the conference, a weak Oregon, and a Washington team which flailed around in Tucson with Arizona for a few quarters before squeaking out an overtime victory over Arizona who suffered another defeat week 1 against BYU.  While BYU has played quite the schedule, they are 1-3 against that schedule.  Stanford is not 1-3, rather they are 3-0 with the biggest match-up the schedule shows at this moment in Seattle in only a few days.  Christian McCafferey is likely to be bottled up at some point and Ryan Burns forced to make plays.  If Washington stacks the box, the Cardinal might be forced to make plays on the outside which is one of the few things we are yet to see on a large scale from this playoff contender.
#7 Nebraska Cornhuskers, 4-0 (1-0, Big Fourteen)
Def. at Northwestern 24-13
As good a win as others on this list?  Not taking into account Northwestern flailing through the first two weeks of the season, I'd wager it was as difficult a game to win as USC, Georgia Tech, or at UCLA.  Northwestern proved earlier this season they are no powerhouse, but the Wildcats were some people's favorites to win the Big Ten West before the season and the game was played on Ryan Field.  This game was all but Northwestern's season with no playoff hopes after losses to Michigan Directional
 and Illinois Directional (E) and the Wildcats were prepped to the bring all it had, but Thomas Armstrong Three was not impressed.  The Nebraska Quarterback is sneakily having one of the finer seasons in the country and will keep the Huskers' hopes of wrecking the playoff party alive for the foreseeable future until dates with Wisconsin and Ohio State at the end of October/early November respectively.  Nebraska is welcoming Illinois to the Corn(husker) State this weekend for its first shot at covering a wide Big Fourteen spread (-21)
#6 Houston Cougars, 4-0 (1-0, American)
Def. Texas State 64-3
Whatever Houston was trying to prove against Texas State, they proved it.  The Cougars are already in the heat of the playoff discussion (all they need to do is win every game, easy enough); however, the one loss last season was without Greg Ward Jr.; therefore, Tom Herman proved why is one of the better coaches in America by spelling Ward often in this game and keeping his duel-threat and often-running QB healthy for the stretch of the season.  With Ward, Houston is a serious playoff contender with only one loss even visible on the horizon.  Without Ward, Houston is the American Champion with likely two losses and, tada, no playoffs.  I might have even considered sitting Ward as his Heisman hopes went bye-bye with JT Barret, Christian McCaffrey, and Lamar Jackson starting like their hair was on fire.  Ward might be playing only halves of games as the Cougars approach November 17th's showdown with the Cardinals.  Some tests await, but watching Houston obliterate the Connecticut team which cost them a perfect record last season won't be anything less than a train wreck.  Terrifying, but hard to look away.
#5 Wisconsin Badgers, 4-0 (1-0, Big Fourteen)
Def. at former #8 Michigan State 30-6
The Badgers woke up the college football world to its dreams with a massacre of Michigan State in front of the home fans in East Lansing last Saturday.  Wisconsin physically dominated a game which every knew would be based on physicality.  There is much news being made that Wisconsin has finally found itself a quarterback it can believe in with the emergence of Alex Hornibrook, but Hornibrook looked like the standard Wisconsin game manager in the win.  This is no insult, but rather an affirmation Wisconsin is sticking with what made it successful back during the Bielema days.  With the win, the Badgers have two wins against teams ranked in the Top 10 and one team from the RT16.  This ties them with Texas A&M for most RT16 wins on the season (1).  With its insane Big Ten gauntlet started, the Badgers can grab another win this season with a visit to Ann Arbor and hopefully offer Michigan a test to give us a little better sense of just how talented this Meeshigan team is.
#4 Alabama Crimson Tide, 4-0 (1-0, SEX-iest)
Def. Kent State 48-0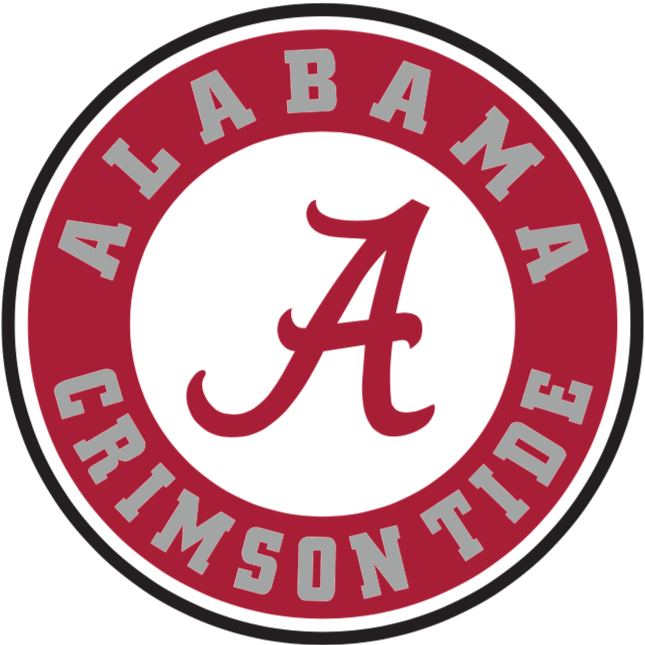 Isn't it odd that I thought Kent State stood for Kentucky State for about the first five years of my sports fandom?  No?  Well, being from the state of Ohio, I am embarrassed to have not known a university was in my state until I was roughly 10, but it's Kent State, so like less than I probably should be.  I'd wager even Nick Saban had forgotten the state was a member of the Buckeye nation and he graduated from the fine institution.  The Golden Flashes nearly put up a fight against Alabama and considered scoring a touchdown, but 166 total yards later the Golden Flashes were shut out and I had a spread loss that  I really didn't need this week.  Alabama returns to "SEC" play with Kentucky making a road trip to Tuscaloosa this weekend, but road trips to Ar-Kansas, Knoxville, and Texas A&M visiting Bryant-Denny Stadium follow this roll over weekend.
#3 Texas A&M Eggies, 4-0 (2-0, SEX-iest)
Def. former #6 Ar-Kansas 45-24
The Eggies made another statement that they are not going home with any record worse than 9-3 this season after defeating the Ar-Kansas Hoges in Arlington in fine fashion; hell, the Eggies actually covered a spread against the infamous underhoges.  Trevor Knight went running wild around the field and showed he is still a threat not to be trifled with even outside the offense happy Big 12.  There have been stumbles every season for A&M, so expectations outside of the Eggie nation are low and the Braintrust is selling stock on this team at this very moment because their price is skyrocketing.  An upset special might be on the menu this weekend as the Eggies are traveling to Charleston, South Carolina to take on Cocky Will Muschamp.  Trevor Knight is on Tommy Armstrong Junior levels of unspoken about.  Don't be surprised if the Eggie train picks up steam approaching Knoxville and we have another SEX-y College Gameday visit next weekend.
#2 Ohio State Buckeyes, 3-0 (0-0, Big Fourteen)
Bye
Ohio State was bye this weekend.  How did the Buckeyes use the bye week?  Well, Urban Meyer cleaned his windows and flew a jet all around the state of Ohio recruiting, JT Barrett watched 168 hours of game film on Jabrill Peppers and Jim Harbaugh picking his nose, Cardale Jones presumably played Call of Duty and did Buffalo Bills things, and I went to Chipotle twice within four hours, ate both of those burrito bowls, and then drank about a pint of Lady Bligh right before heading off to bed in preparation of my 4.5 mile trail run with my brother the next day.  In other words, every individual Buckeye did exactly what you might expect.  The only real surprise is there was 84 available film hours of Harbaugh digging into his nostrils.  Usually a man tries to keep that under the radar.
#1 Louisville Cardinals, 4-0 (1-0, ACC)
Def. at Marshall 59-28
Lamar Jackson told me Huntington is his favorite city which he has had the pleasure to visit this season. When you're comparing good 'ol Mountain Momma West Virginia to whatever part of New York Syracuse has been relegated (fun fact: it's Syracuse, New York), we are not surprised Lamar enjoyed the ups and downs of the Mountain State to such a high degree.  ***disclaimer: I have never talked to Lamar Jackson***  The Heisman hopeful dominated again and is up to 25 tuddies only four games into the season (roughly 6.25 touchdowns per game).  What is interesting to consider is if Lamar will enjoy Clemson, South Carolina to the extent he has his first two road trips.  Louisville last ACC challenge is against the Tigers in the REAL Death Valley beneath the hill of Howard's Rock this weekend.  College Gameday is going to be there; so the thousands of eyes playing College Gameday Drinking Game will also be present, watching and waiting for Lee to sputter "Not so fast".