The Real Top 16: Don't Sleep on Mason Rudolph and The Cowboys
By: Adam Bross
In one of the crazier weekends of any college football season in the last two decades, we watched as three members of the RT16's top 4 lost (same can be said for the College Football Playoff Rankings) to teams few would have thought capable of pulling off such an upset; after all, Clemson lost to a team below .500 in the ACC at home, Washington lost to a USC team height of fame this season involved starting 1-3, and Michigan played Iowa to a defeat on the same field North Dakota State downed the Hawkeyes.  Shuffling should be expected, but how do we re-organize a bunch of one and two loss teams?  Like this:
#16 Western Michigan Broncos, 10-0 (6-0, MAC)
Def. Kent State 37-21
After an extremely lethargic start against an extremely lethargic team, Western Michigan rebounded in the second half to erase the one point deficit; however, even outscoring Kent State 24-7 after halftime was not enough to cover a 21.5 point spread suspected of being easily beaten by a Western Michigan team which has dominated MAC competition and the spread all season.  The Broncos dipped to 7-3 against the spread with the hiccup against Kent State, but have an excellent rebound game against a horrific Buffalo team fresh off a loss to suddenly Bowl seeking Miami (OH).  The line is starting at -35, but the Bulls have only a single defeat by such a margin (a 44-7 loss at the hands of North Illinois), but are 0-4 against the spread on the road.  Western Michigan has all but a bye week to prepare for the hapless Bulls and are likely extremely excited just to be playing on a Saturday.
#15 West Virginia Mountaineers, 9-1 (6-1, Big 12)
Def. Texas 24-20
One week following Texas upsetting Baylor and successfully eliminating the Bears from any lingering dreams of the playoff; the Longhorns fought tooth and nail with the West Virginia Mountaineers; including out-gaining, under-turnovering, out-possessing and kinda out-performing West Virginia everywhere except the scoreboard.  The Longhorns had four extremely empty drives totaling 225 yards ending in a fourth down fail, a missed field goal, a fumble, and the end of the game (needing 4 points instead of 3) and needed long, extended drives to score its 20 points.  West Virginia had very few extended drives, but they managed to end the only successful drives of the entire game.  The Mountaineers were the definition of a bend-but-don't-break team in Austin; however, they'll need a lot more "not-bending" against Oklahoma in Morgantown this upcoming Saturday in what might have been the location of College Gameday if it hadn't decided to go rogue to Kalamazoo, Michigan.
#14 Washington State Cougars, 8-2 (7-0, Pac-12)
Def. California 56-21
When the season's second weekend had passed, the Cougars stared at an 0-2 record with losses at home to renowned FCS powerhouse Eastern Washington and on the road to Boise State who has gone on in this season to be one of the front-runners for a New Year's Six Bowl out of the Group of Five.  Awful loss to an FCS opponent at home aside, the Cougars are fresh off a dominating victory over California in Pullman, Washington where Luke Falk cruised to 5 touchdowns against a reluctant to resist California defense which allows 540 yards per game.  Indubitably, the Cougars will find much more difficulty sledding against the Pac-12's top defensive unit Colorado in Boulder this upcoming weekend.  The Cougars have struggled with defense in their own right, but have tossed to a top three standing in the nation in passing offense and top 10 overall.
#13 Oklahoma State Cowboys, 8-2 (6-1, Big 12)
Texas Tech botched an extra point to lose a game in Stillwater and Oklahoma State survived the upside down, topsy-turvy weekend with its RT16 standing and College Football Playoff dreams still somehow alive even after a couple of losses;  after all, the Big 12 is counting on weekends such as this to squeeze a two loss champion in above any two loss champs from other teams.  Oklahoma State closes out with Texas Christian on the road and then Oklahoma comes to visit Stillwater during "Championship Week" with a second bye week in-between.  Mason Rudolph has began using his weapons far more successfully in recent weeks and the plethora and athleticism surrounding the Oklahoma State quarterback has turned the Oklahoma State back into an offensive machine.
#12 Louisiana State Tigers, 6-3 (4-2, SEX-iest)
Louisiana State gave Alabama its best game of the season only a week ago and, despite the offensive troubles of that game, proved itself to have reached a turning point in its season.  The Tigers followed up its defensive showing with a 38-10 victory over the Underhoges in Fayetteville, Ar-Kansas.  The current 2-1 run in the SEX-iest conference in America have shown the Tigers are more than just SEC eye candy for the season, but unfortunately the ship sailed on a truly meaningful season by losing the showdown with Alabama.  Now, the Tigers welcome Florida to Death Valley for what was once a road game in Gainesville for what is likely Leonard Fournette's final home appearance in Baton Rouge.  Expect another grind-it-out contest reminiscent of the Alabama contest.
#11 Utah Utes, 8-2 (5-2, Pac-12)
Def. Arizona State 49-26
Utah followed its home loss and disappointing showdown with Washington and a needed BYE week with an offensive hosing of Arizona State in Tempe.  Utah remains in the heat of the Pac-12 South race, but needs to defeat Oregon this weekend to stay in the race with Colorado only a game behind and Southern California playing extremely hot; moreover, I'd argue the Trojans are the hottest team in the Pac-12 at this point.  Unfortunately for the Trojans, they need a Utah loss this weekend and a Utes victory over the Buffaloes next weekend to sneak into the Pac-12 Championship game (While beating UCLA this upcoming weekend).  The Utes are favorites over Oregon for the first time since joining the Pac-12; after all, the Ducks are a Civil War loss next week away from losing the Pac-12 North for the first time since realignment.  Look for Utah's stud running game and defense to hold down the Ducks and dominate that spread.
#10 Colorado Buffaloes, 8-2 (6-1, Pac-12)
For the first time this season, the Buffs leapfrog the Utah Utes with a lead in the Pac-12 South and two extremely interesting games in the final two weeks.  The Buffs have the conference's best scoring defense and only a single conference loss (to the aforementioned and six wins in a row Southern California Trojans (all of those conference wins)).  The Colorado Buffaloes have easily ran to its best season as a Pac-12 member with 8 wins and the inside track to the Pac-12 Championship Game…and an outside track to the College Football Playoff depending on upsets happening across the country (Needing all teams to have 2+ losses from the Big Ten, Big 12, or ACC).  Colorado weclomes current Pac-12 North leader Washington State to altitude this weekend in Boulder.
#9 Penn State Nittany Lions, 8-2 (5-1, Big Fourteen)
It looked like Penn State would be another hapless victim of college football's nuttiest weekend, but the Lions managed a fourth quarter comeback against the Indiana Hoosiers to maintain its position in the Big Ten East; furthermore, with Michigan's loss it is safe to say that the Nittany Lions are sitting passenger to Michigan for the Big Ten East title.  All Penn State needs is to beat the Rutgers who has been outscored 185-0 by Michigan (78-0), Ohio State (58-0), and Michigan State (49-0) and Michigan State who sits at 1-6 and only above the aforementioned Rutgers Scarlet Knights in the Big Ten East with Ohio State downing Michigan in the final week of the season and a one loss Nittany Lions club would beat out Ohio State for the eastern division spot in the Big Ten Championship Game.  If Penn State can win out, they have a phenomenal chance at the playoff.
#8 Oklahoma Sooners, 8-2 (7-0, Big 12)
Def. Baylor 45-24
Oklahoma remains one of two Big 12 teams with even an outside shot at making the College Football playoff and will need to retain undefeated status to do so.  The victory over Baylor was a nice step forward, but the Bears have played themselves into looking like a middle of the road Big 12 team with no aspirations for a Big 12 title (now 3-3 with three straight losses) and I'm honored to have never even considered putting the Bears in the RT16.  Oklahoma ends the season with West Virginia and Oklahoma State, the only other teams worth any salt weight in the Big 12 at this juncture.  If the Sooners can win out and one of our one loss teams falter, it stands to reason the the Big 12 champs would be the next in line for the College Football Playoff.  First thing is first, win in the weekend's high-powered showdown in Morgantown.
#7 Wisconsin Badgers, 8-2 (4-2, Big Fourteen)
Def. Illinois 48-3
The Badgers are just lurking right behind the rest of the crowd in college football, awaiting for those teams to slip a little and slide into the College Football Playoff after defeating one of the Big Ten East superpowers and possibly enact revenge against either Ohio State or Michigan in the Big Ten Championship Game.  Wisconsin watched the teams ranked above them stumble this weekend, but unfortunately stand still at #7.  With the nation's two best losses (at Michigan and in Madison against Ohio State), the Badgers do not need to do much convincing thanks to wins over Louisiana State, Nebraska, and Northwestern (also, they beat Michigan State when the Spartans were in the top 10…but….like now they're 3-7); however, the Badgers should consider Big Ten hardware empty unless it somehow leap frogs both Ohio State and Michigan with the odds staggering one of those teams ends the season with one loss.  This weekend, Wisconsin goes to West Lafayette, Indiana to play upset-hungry Purdue who has played a motley of great three quarter games, but hasn't finished well at times.
#6 Louisville Cardinals, 9-1 (7-1, ACC)
Def Wake Forest 44-12
Speaking of wanting to be a part of things.  No one looked hungrier for a devastating loss last weekend than Louisville who vomited all over itself in the first half against Purdue to the tune of 3 points and 129 yards on 6 drives (21.5 yards per drive) with a couple of fumbles and a single field goal to show for two quarters of effort.  Louisville cleaned off the uniforms with some salt water and then ran it up on Wake Forest, attempting to beat a 35 point spread which looked impossible after the first half debacle.  The 362 yard second half and resulting in 39 points looked more like the Louisville we watched all season.  With Clemson struggling off-and-on this season, the Tigers are liable to lose any given Saturday including this weekend at the same Wake Forest team Louisville dispatched Saturday.  The Cardinals are finished in Atlantic Coast Conference play, but have a once highly-anticipated road, non-conference game against Houston on Saturday.
#5 Clemson Tigers, 9-1 (6-1, ACC)
Lost Pittsburgh 42-43
Clemson tempted fate more than once this season against Florida State, North Carolina State, Louisville, Troy, and Auburn this season.  While more than one of those teams are extremely talented, the games against Pittsburgh, North Carolina State, and Troy all point to a team inconsistent and reminiscent of teams of the past such as 2012 Notre Dame and 2014 Ohio State (teams which disappointed in their bowl games).  Clemson heads to Winston-Salem to battle with Wake Forest who played nearly perfect against the Louisville Cardinals for 30 minutes, but allowed the Cardinals to run to a 39-0 second half.  If the Demon Deacons put together a complete game, the Tigers might run into another wall.  DeShaun Watson made play after play against Pittsburgh, but there were glaring mistakes against the Panthers ending the Tigers' undefeated run, but the blame doesn't lie on the former Heisman candidate QB, but on a non-existent running game and porous defense.
#4 Washington Huskies, 9-1 (6-1, Pac-12)
Lost Southern Cal 13-26
Just another oops from a weekend chalk full, but the Braintrust voted the Huskies to keep in our version of the playoff thanks to the confusion lurking around the Atlantic Coast Conference's two top teams.  Louisville has been the better team on the field; however, Clemson defeated the Cardinals this season.  Clemson is by no means guaranteed to stay ahead of Louisville forever, but the Braintrust easily voted Washington the more impressive team thanks to better road victories and a better loss (at home to USC rather than at home to Pittsburgh with a startling number of turnovers).  Washington's defense has lost its dominating defensive line play which left Stanford and Oregon helpless, but the disappointment in their loss revolves around Jake Browning's inability to utilize all his weapons.  John Ross dominated an athletic USC secondary, but Washington had zero running attack and USC took advantage of the one dimensional Husky offense.  Washington needs to rebound at home against Arizona State this weekend to avoid a disaster (i.e., no chance to secure the North in the Apple Cup)…of and miss out on the playoff.
#3 Michigan Wolverines, 9-1 (6-1, Big Fourteen)
Lost Iowa 14-13
Michigan's offense stalled against Iowa in Kinneck Stadium when the Wolverines had been able to rely on the unit for most of the last two seasons.  Iowa impressed for the first time all season, losing game-after-game against the better teams in the Big Ten all season, but this game was hardly about the Hawkeyes.  Michigan's unbearable mistakes left the Hawkeyes in perfect position to win, similar to Ohio State's lone loss to Penn State earlier this year.  Michigan and Ohio State is looking like a surefire College Gameday location with those teams playing Indiana and Michigan State respectively this upcoming weekend.  Both should be guaranteed a playoff spot with a victory (yes, even if Penn State and not the Buckeyes win the Big Ten Championship).  The Wolverines cannot overlook an Indiana team capable of scoring points in bunches, especially with Wilton Speight out with a shoulder injury.  No one is expecting a loss this weekend, but the Wolverines need to be on high alert against an Indiana team searching for a final win for bowl eligibility.
#2 Ohio State Buckeyes, 9-1 (6-1, Big Fourteen)
Def. Maryland 62-3
The scoreline looks familiar and Ohio State has began its end-of-the-year run hoping to play its way into the playoff even with it looking highly possible the Buckeyes will not be in the Big Ten Championship Game even with a year-end victory over Michigan.  The Wolverines and Buckeyes both look the part of Top 4 teams, but will need much help for both to make the playoff (if Michigan had beaten Iowa, they might have both skirted with Ohio State winning the Big Ten at 12-1 and Michigan at 11-1).  Now, either team will be 10-2 with no Big Ten Championship, but would be popular choices over either Penn State or Wisconsin thanks to fan travels and overall ability on the field.  Ohio State's offense has hit a higher gear, but a visit to East Lansing has scared Ohio State alum far longer than entering Week 12.  Michigan State is non-bowl eligible; therefore, it's greatest hope is to derail Ohio State and watch its fans squirm…especially those traveling to East Lansing.
#1 Alabama Crimson Tide, 10-0 (7-0, SEX-iest)
Def. Mississippi State 51-3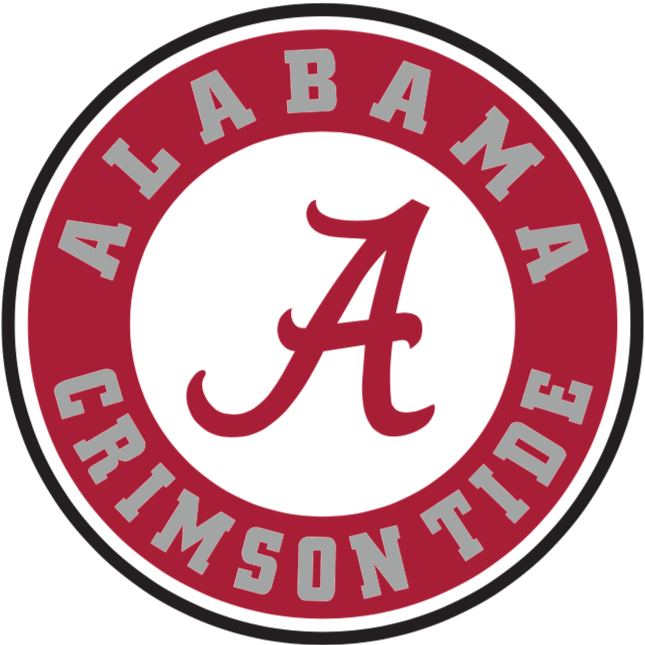 At this point Alabama is in the realm of "until proven otherwise" at the top of the polls in each and every poll in the nation, probably.  The Tide are cruising over opponents from the SEX-iest conference in America with ease, but there is not even a single team in either division sniffing the playoff and only Louisiana State and Auburn can even believe in a New  Year's Six appearance (unless the Tide lose the SEC Championship Game).  If Florida loses this weekend in Death Valley, no team will have less than three losses in the SEC and while you might want to chalk this up to conference parody, we know by the The SEX-iest Amendment in America that beating a 7-3 team is just that…beating a 7-3 team.  Alabama is Bret Bielema-ing its way to being a dominant standing team in the country by dominating the SEX-iest Conference in almost unparalleled fashion.  Alabama takes a virtual Bye with Chattanooga visiting Tuscaloosa this weekend.